Celabinsk Crossing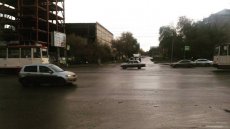 Today I read the news that in Chelabinsk they want to shut down the transport business. ♪ ♪
Something is so sad. For years, there's no positive news, and negative... Many of my acquaintances are coming out of town, and even more planning. Someone deliberately runs away from the depressed Chelabinsk, someone doesn't understand why he wants to move, but the fact to his face. Some go abroad, some try to solve life problems by moving to other cities in Russia. ♪ ♪
As one very famous bloger said, Chelabinsk reminds Detroit! It's a very sad comparison. One day, Detroit was the fourth city of the United States and turned into a small, depressing town. Chelabinsk is on the same path!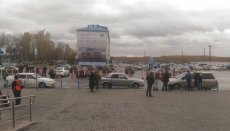 Now they're destroying public transport, they're going to finish the GCO tomorrow, they're gonna increase housing problems... And health and law matters, like the work of the state, have been resolved long ago!
I've been to the thought recently, and today I remembered it again. The best mayor of our town was Viacheslav Tarasov. Uh, I'm sorry we didn't appreciate it then, and then we couldn't understand... It's where we've got pedestrian infrastructure, and there's a nice building, and there's a transparent city management system. And it's all in the '90s and the beginning of zero. The money went to the country after his board! Yeah, his friends made it. Well, they are the realities of our authorities. Tell me, in Jurevich, or under the new governor, they don't make friends?
Who destroyed the street cleaning system to bring their talented friends from Magnitogorska who still don't have the equipment?
Yeah... Tarasov somehow managed to rebuild the city after... You know. Jurevich (I've always said that he really wanted to help, but he's done a lot of mistakes!
The population of Chelyabinsk is expected to reach 700,000 by 2025 and then 500,000 or less. Let's bet who disagrees!
Related posts: